At Essensuals we are continuously looking for motivated and enthusiastic individuals to join our award winning hairdressing team.  If you are already a talented stylist or colour technician whom loves the fashion industry and enjoys looking after people or if you are a school or college leaver and you are interested in pursuing a career in hairdressing then Essensuals Bath could be the place for you.
We have many opportunities available for all levels of hairdressers who are willing to learn and expand on their skills and knowledge.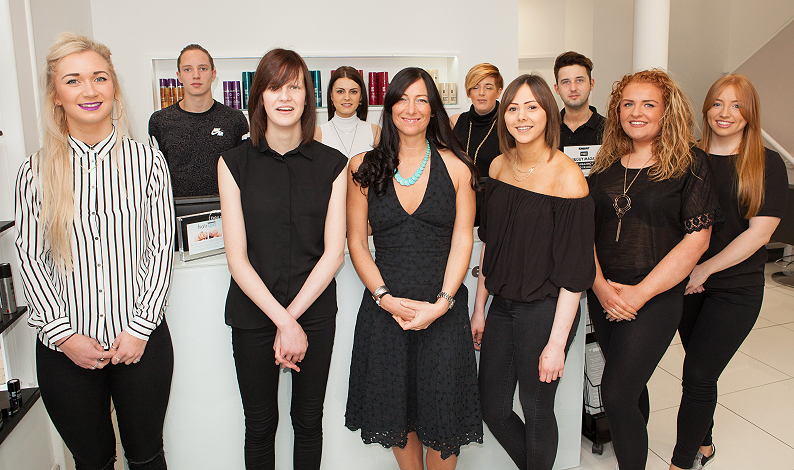 Becoming a Essensuals/Toni&Guy hairdresser
At Essensuals Bath there are many opportunities to expand your skills, knowledge and experience within the hairdressing industry.  After following the worldwide renowned training program that we offer, you could work as a stylist or colour technician in any of the 400 Essensuals and Toni&Guy salons in 36 countries worldwide.
School Leavers
Start an apprenticeship at Essensuals Bath assisting stylists and looking after clients while following the NVQ LEVEL 2 and 3 in hairdressing along side our 'in house' Essensuals and Toni&Guy worldwide renowned training.  Earn good rates of pay while following this 2 year course.  At the end of which you would attend a 6 weeks final exam course at the Essensuals/Toni&Guy academy in London.
On completion of this course you would receive a Toni&Guy diploma and start building your career as a stylist or colour technician.
reception4Qualified Hairdressers
With an already good understanding of hairdressing you could adapt your skills in the salon for varying lengths of time from 1 month upwards (depending on experience) before attending the academy for 6 weeks to complete the Essensuals and Toni&guy training.
For more information about current vacancies please fill-out this Application Form and send your CV to:
Essensuals Bath
1 upper borough walls, bath, BA1 1RG.
t. 01225 465300
e. info@essensualsbath.com