Would you like to be a model?
We need models of any age, hair length, type and style.
Don't worry, we do what you want! You are the client and we are training to deliver the best service and haircuts.You will also receive styling advice on your hair and all other services we offer.
Our Apprentices train with us for 2-3 years before becoming qualified stylists.
During this time they practice their technique on models in order gain experience and confidence working with a range of Hair textures, lengths, Colours and clients.
Depending on the level of the Apprentice, depends on the models required however we do usually have 4-5 Trainees at any one time from beginning levels.
1st year apprentices-Blowdries , Long hair Cuts , Semi and permanent Colour, Fashion Colours.
Second year apprentices -Mid-Length and shorter styles, Men's Hair..Highlights, Balayage
Third year-  Advance and non Classic Hair cuts and Advance Colour and perming.
These sessions are fully supervised on specific training sessions until the Apprentices are at the level where they can be left to complete the service by themselves with advice at the beginning and a final check at the end.
Model times and prices
Styling- Mondays 4-6pm
Blowdry £5
Hair cut £15
Junior stylist Hair cut £25 mon-friday 9-3
Colour- Tuesdays 9-2
Tint £30
T- Section Highlights £30
Half Head  Highlights £35
Full head  Highlights £60
*PROM SEASON*
If there's one time of year to have a standout hairstyle, it's the holidays and with Prom season coming, now is the time to get thinking! We love the idea of getting glam for a special occasion.
Essensuals Bath has a number of hair up specialists that can help you create the perfect style for your occasion. View our 'Hair up' Album to see more pictures!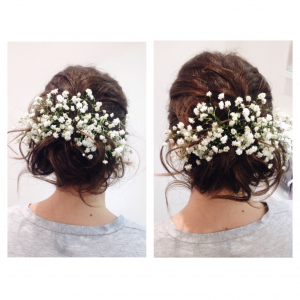 ESSENSUALS BATH LOVE'S A SELFIE…
Have you recently visited our salon? And want to show off your new hairstyle, Take a photo and Tag us on instagram, Facebook or even Twitter!!
We LOVE hearing from you!!